TP- TPE (Thermoplastic Elastomer)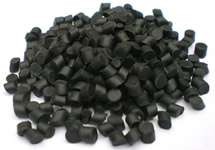 TPE, also known as synthetic rubber, has not only all of the traditional cross-linked vulcanized rubbers excellent performances like high elasticity, aging resistance and oil resistance, but also the ordinary plastics' characteristics like convenience in processing and variety in processing methods. TPE is an environmentally friendly product. It doesn't contain nitrite and other carcinogens or heavy metals. It has reached the food hygiene standards, achieved SGS's authentication, and complies with EU RoHS guidelines. TPE is environmentally friendly, non-toxic, and delicate in appearance. TPE has become a standard worldwide product.
TPE is widely used in (Tubes, strips, mats, plates), construction, footwear, medical products, sealing products, packaging products, wire and cable, daily life products, toys, sports equipment, hardware, power tools, communications, electronic products, household appliances, adhesives and polymer modification, etc. The Automotive thermoplastic elastomer is used in a wide variety of areas around vehicles.
TP-663Z Flame Retardant Tape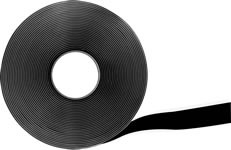 Top Best 663Z is a flame retardant tape, which is made from high quality rubbers and plasticizers. It is designed to resist fire and smoke.
It is used for sealing joints or gaps in buildings, automotive, the electrical power and chemical industry, electrical wiring and cable systems in order to provide flame and smoke protection.
TP-663J Folder Tendons Sealing Tape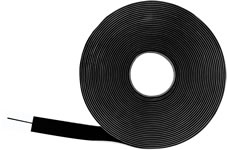 Top Best 663J is a butyl based self-adhesive tape with a rubber shim to prevent over compression and thereby reducing the risk of the sealant being squeezed out of the joint. Excellent weather resistance properties and this tape is strong, flexible and has good adaptability.
663J has a range of uses, however it is mainly used in the production process of condenser assemblies to provide a watertight seal between the galvanized sheet and lap surface. To apply ensure all surfaces should be clean, dry, free from grease and loose impediments. The butyl tape is applied direct from the reel onto the surface along the whole length to give good adhesion. Then remove the backing paper and apply the other surface to the sealant and compact to firm the seal.